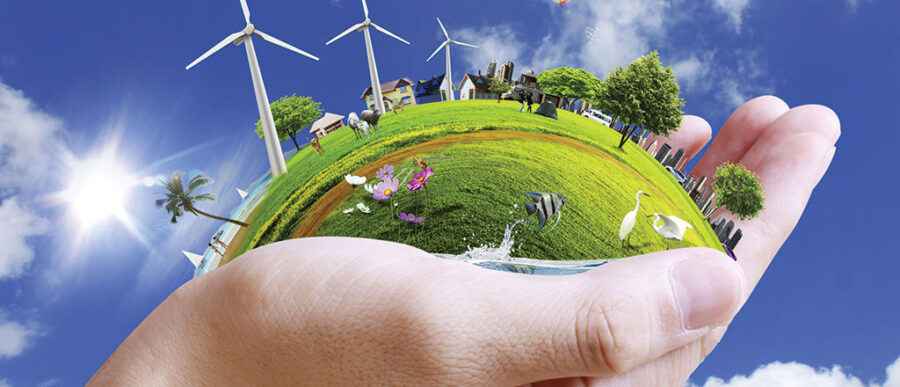 The state economic survey of Maharashtra for the years 2022–2023 on Renewable Energy
The economic survey also finds that for all electricity utilities in the state for 2022, the Renewable Purchase Obligation (RPO) has improved. The losses associated with electricity distribution in Maharashtra decreased for all power companies, with the exception of BEST.
Maharashtra's rank in Renewable Energy
According to the study, "the state has been working to promote clean energy to assure access to reasonably priced, trustworthy, sustainable, and modernized energy for all." Only Rajasthan, Gujarat, Tamil Nadu, and Karnataka stand ahead of Maharashtra in terms of Renewable Energy installation.
data released by Central Electricity Authority (CEA), Maharashtra
Almost 15 GW of renewable energy is produced in Maharashtra. Around 3.3 GW of the energy is generated by hydropower, while the other 11.7 GW is primarily made up of solar and wind energy. Moreover, the state possesses 690 Megawatts of clean nuclear energy, which is not renewable.
Under the KUSUM Scheme, MSEDCL has issued an invitation for bids for the production of 500 Megawatts of solar energy. For MAHAGENCO, SJVN is also constructing a 105 Megawatt floating solar plant.
The Maharashtra Government Budget 2023
The Maharashtra Government has designated "Environment" as its fifth main aim in its Budget 2023, giving the environment and climate change priority. Devendra Fadnavis, the state's deputy chief minister and minister of finance, presented the state's first "Amrit Kaal" budget on Thursday, proposing a total of Rs 13,437 crore for environmentally friendly development.
During the fiscal years 2023–2024, expenditures of Rs 2,294 crore, Rs 224 crore, and Rs 10,919 crore have been requested, respectively, for the energy, environment, and forest departments. Also, steps will be done to meet the State's goal of net zero emissions. Maharashtra has inked MoUs worth Rs 30,000 crore in the solar, hydro, and wind energy sectors, with a primary focus on the green energy sector. Furthermore, Rs. 75,000 crore.
In a similar vein, the State would issue green bonds to raise Rs 5,000 crore by the year 2024. There will be an emphasis on things like green mobility, green hydrogen, green buildings, and charging stations.
The development of the Balasaheb Thackeray Gorewada International Zoo was also acknowledged by the finance minister. By the end of the following year, it is planned to open the African Safari and expand the Bird Park at the Gorewada Zoo. The State Government also has plans for the Vidarbha area in addition to this. To lessen reliance on conventional energy, it has suggested converting 20,000 Gram Panchayats to solar power.
Electric buses and a network of charging stations
In order to minimise vehicular pollution, the Maharashtra State Road Transport Corporation (MSRTC) will add 5,150 electric buses to its fleet, put up a network of charging stations, and convert 5,000 diesel buses to run on liquefied natural gas. Likewise, cars held by public corporations, local governments, and semi-governments that are more than 15 years old will be
High-tech nurseries to grow species of trees
50 high-tech nurseries will be built to grow species of trees that are significant for medicine, adornment, and commerce. In Bhusawal, green hydrogen will be produced at a rate of 20 cubic metres per hour using 500 kilowatts of solar power. Other announcements made by the government during the budget on Thursday included the implementation of the Environmental Services Program in 50 secondary and higher secondary schools in 12 districts and a leopard safari in Shivneri, taluka Junnar, in the Pune district.
A provision for scrapping cars and Tax credit
The budget also included a provision for scrapping cars owned by public businesses, local governments, and government and semi-government entities that were older than 15 years. If private automobiles are willingly disposed of between the ages of 8 and 15, a tax credit will be provided for the purchase of a new vehicle.
Listed renewable energy companies on the stock market- Shares in focus
The shares listed below are smart long-term investments for anyone looking to invest in renewable energy.
JBM AUTO LTD:-
OLECTRA GREENTECH LTD
TATA MOTORS LTD
ASHOK LEYLAND LTD
TATA POWER COMPANY LTD