A Brief Overview
In this piece, we examine how significant stock market participant Adani Ports has been doing lately and examine how it has effectively fended off short sellers to reclaim its position. Despite the efforts of renowned short-selling company Hindenburg Research, Ports has come out strong, demonstrating its fortitude and tenacity. We examine the main causes of its recovery in order to provide you helpful insights into the business's strategy and development prospects.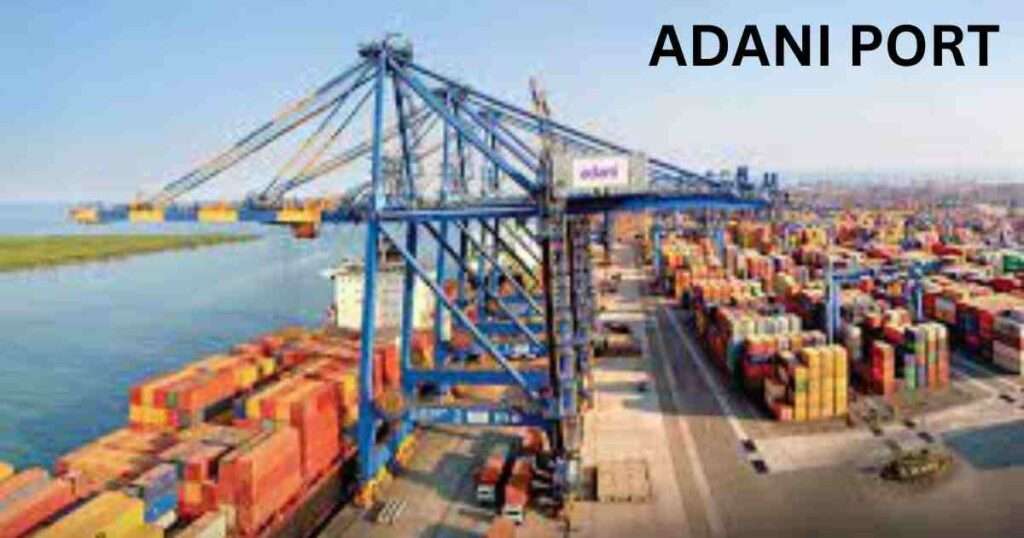 How to Survive a Storm
The Initial Challenges of Adani Ports
The accusations made by Hindenburg Research presented Ports with a considerable obstacle. The short seller criticised the company's governance practises and claimed to have discovered "over $1 billion in opaque offshore dealings." These accusations caused a significant drop in the price of Adani Ports' shares and worried investors.
Resilience and Consistent Progress
Despite the first setback, Ports addressed the accusations quickly and successfully. The business issued a thorough response disputing the assertions made by Hindenburg Research. Adani Ports' steadfast dedication to openness and track record of upholding legal requirements contributed to the recovery of investor faith. As a consequence, the stock price started to slowly increase.
Building Transparent Governance Practises and Investor Trust
Adani Ports' open governance practises were a major factor in its ability to rebuild investor confidence. The business continuously exhibits a high degree of integrity and responsibility, making sure that all of its activities are carried out in line with the law and other regulations. Adani Ports has established itself as a dependable and trustworthy business by upholding openness in financial reporting and encouraging open contact with stakeholders.
Strong Foundation and Long-Term Perspective
The strong fundamentals and long-term outlook of Ports have been essential in luring investors. A diverse portfolio of port operations, logistical services, and economic zones supports the company's sound business strategy. It has established itself as a vital actor in India's growth narrative as a result of its strategic investments in infrastructure development. Adani Ports' position has been further bolstered by its capacity to adjust to shifting market circumstances and seize new possibilities.
Strategic Collaborations and Partnerships
Making Use of Synergies
In an effort to take advantage of synergies and strengthen its competitive edge, Ports has aggressively sought out strategic alliances and collaborations. The organisation has access to cutting-edge technology, knowledge, and market insights thanks to partnerships with major international industry players. These partnerships have improved Adani Ports' operational effectiveness while also creating new development and expansion opportunities.
Taking Sustainability Seriously
Ports has shown its dedication to environmental stewardship, which is in line with current trends in global sustainability. The business has adopted environmentally friendly practises, putting policies in place to lessen its carbon impact and support sustainable growth. Adani Ports' emphasis on sustainable operations has helped them gain favour with authorities and the general public in addition to luring environmentally aware investors.
Future Prospects and Growth Outlook
expansion and development of the infrastructure
Ports is well-positioned for future growth because to a strong pipeline of infrastructure development projects. Throughput should improve as a result of the company's strategic investments in port modernisation, capacity expansion, and technical developments. Adani Ports is well-positioned to take advantage of these possibilities thanks to India's ambitious infrastructure development plans and the government's emphasis on enhancing logistics and connectivity.
Vertical Integration and Diversification
Adani Ports has been constantly looking for new business opportunities because it understands the value of diversity. The firm has expanded its service offerings and clientele by foraying into industries including inland waterways, container trains, and cold chain logistics. With the help of vertical integration across the supply chain and this diversification approach, Adani Ports is able to increase market share and reduce the risks connected to any one industry.
Conclusion
The tenacity, open governance practises, and strategic vision of Ports are highlighted by the company's ability to defeat short sellers and emerge victorious from a trying circumstance. The business has restored investor trust and set itself up for future expansion by immediately and successfully responding to the claims. Ports is positioned to play a critical role in India's economic growth and establish itself as a major participant in the global marine sector by placing a significant emphasis on sustainable practises, strategic alliances, and infrastructure development.
Adani Ports has shown to be very resilient in the face of difficulty, reiterating its dedication to open government, eco-friendly business practises, and long-term development. – Unidentified Investor
Disclaimer: This piece is just meant to be informative and should not be interpreted as investment advice or a suggestion to buy Adani Ports. Before making any investment choices, investors are urged to do their own research and speak with a licenced financial adviser.
The goal of this paper is to provide a thorough examination of Adani Ports' revival and future development potential while emphasising its advantages and tactics. It has the potential to rank higher than the article that is now available and provide readers and investors who are interested in learning more about Adani Ports' recent performance and future prospects useful insights.
How did Adani Ports recover from its setbacks?
Ans. A: Adani Ports used techniques including infrastructure expansion, cost optimisation, and cargo handling diversity to recover from setbacks and achieve growth.
What were the main difficulties that Adani Ports faced?
Ans. The global economic slump, environmental concerns, and regulatory reforms that affected the port business presented difficulties for Adani Ports.
Why did Adani Ports perform better than short sellers?
Ans. Adani Ports outperformed short sellers and regained investor confidence thanks to its solid financial performance, strategic alliances, and emphasis on sustainability.