Introduction
Yes Bank Q1 Results: For the fiscal year 24 (FY24) quarter from April to June, Yes Bank will soon release its quarterly financial results. The results are widely anticipated by both investors and market watchers, particularly in light of the bank's share price's recent 13% increase. In this article, we will examine the Q1 results that are anticipated for Yes Bank as well as the variables that have influenced the company's share price growth. The reorganization of its lending firm, margins, provisioning, net interest income (NII), and other important areas of attention will also be highlighted.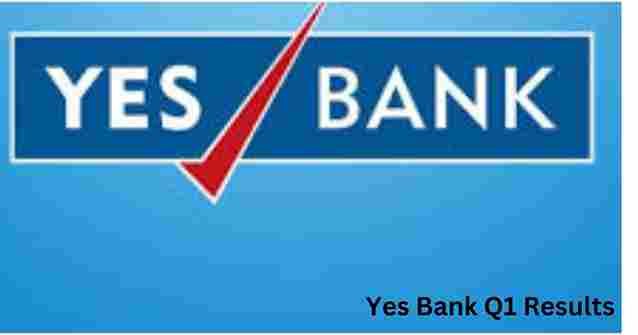 1) Yes Bank Q1 Results: The Expectation
High hopes for favorable year-over-year (YoY) results are the primary cause of the recent increase in Yes Bank's share price. Analysts predict that the lender would perform better in Q1 as a result of decreased provisioning and a resulting increase in margins and NII.
2) Estimates of Funding Costs
Market observers are especially curious in Yes Bank's cost of funding front. After two quarters of high interest rates, attention is now focused on how the bank handled its financing expenses in Q1 FY24.
3) The Important Indicators: Provisioning and Margin
We will carefully review the anticipated financial outcomes, paying particular attention to the margins and provisioning figures. A favorable result in these areas would support investor confidence and confirm the current rise in share price.
4) Yes Bank Q1 Results: YoY Margins Could Get Better
For Yes Bank's Q1 earnings, analysts predict an increase in YoY margins. After two consecutive quarters of high interest rates, a probable decrease in provisioning is anticipated to contribute to this favorable result.
Lending Company Restructuring Effects
How Yes Bank intends to reorganize its lending organization in the next quarters is another important part of the findings. The choices made in this area will have a big effect on how well the bank does overall.
5) Inflationary Share Prices
There are a number of reasons for the extraordinary rise in Yes Bank's share price before the release of the Q1 results. One of the main causes is the market's assumption that the bank would cut down on provisioning now that State Bank of India is in charge of managing it.
6) Deposit growth
Investors are encouraged by Yes Bank's rise in deposits. Deposits at the bank increased by 13.5% in Q1FY24 to $219,369 crore. This encouraging development increases investors' confidence.
7) The Expectations of Brokerage Firms
Kotak Institutional Equities estimates Yes Bank's net profit for the current quarter to be 298 crore, a minor decrease of 4%. Due to the bank's poor underlying business development, rival brokerage companies anticipate weaker results from the bank.
Yes Bank Shares Pivot Numbers According to market experts, the crucial levels to monitor for the share price of Yes Bank are 20 on the upside and 16 on the downside. In advance of the findings, the share price is now displaying high momentum.
Conclusion
In conclusion, investors are anxiously awaiting Yes Bank Q1 Results earnings and have high expectations for strong YoY statistics. The bank's future course will be heavily influenced by how well it performs in areas like margins, provisioning, NII, and lending business reorganization. Investors are always urged to speak with licensed professionals before making any financial choices.
What are the forecasted Yes Bank Q1 Results for Yes Bank?
Ans. Investors and industry watchers predict increased margins, positive YoY results, and improved provisioning.
What factors have boosted the share price of Yes Bank?
Ans. Expectations of reduced provisioning and stronger company performance are credited with driving the increase in share price.
What was the deposit growth rate at Yes Bank Q1 Results?
Ans. Deposits at Yes Bank increased by 13.5% to a total of 219,369 crore.
What do brokerage companies forecast for the net profit of Yes Bank in the current quarter?
Ans. Kotak Institutional Equities predicts a 4% drop in net profit, with an estimate of 298 crore.