Once the Silicon Valley Bank (SVB) ceased operations, venture capital investors inquired with domestic entrepreneurs, particularly those based in the United States, about how much of their money is held at SVB Financial Group.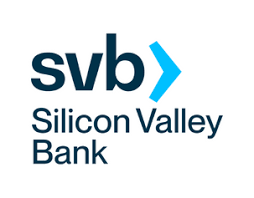 Silicon valley bank news
Silicon Valley Bank is a preferred lender for the vast majority of startups and venture capital firms in the United States. These bank accounts also receive payments from businesses. According to statistics obtained from the lender's website, it does business with over half of all venture-backed businesses in the United States, as well as around 44% of US venture-backed IT and healthcare companies that went public last year.
It failed following a bank run on its deposits on March 10, 2023. As the second-largest bank failure in American history, the state regulatory agency revoked its charter and placed the company under the Federal Deposit Insurance Corporation (FDIC). Its insured deposits were transferred to the Deposit Insurance National Bank of Santa Clara, a brand-new FDIC-created institution that now occupies the SVB's former headquarters. According to regulatory documents from December 2022, more over 85% of deposits were not insured, and the FDIC announced that it would start paying special dividends to cover those deposits once SVB's assets were liquidated.
Impact on Wall Street indices
The Indian stock market had a significant sell-off as a result of the Silicon Valley Bank (SVB) issue. As a result of the Silicon Valley Bank bankruptcy news, the top three Wall Street indices — the S&P 500, Dow Jones, and Nasdaq – dropped up to 2% on Friday trading. This led to a decline in banking equities on Dalal Street, with the Nifty Bank index dropping 771 points, or about 1.87 percent, as most of the big banking firms corrected sharply over the weekend.
Impact on Indian Stock Market
According to market observers, plunging banking stocks drove down other important benchmark indexes such as the Nifty and Sensex on Friday. But, the news of Silicon Valley Bank's insolvency will not stay long because it is completely sentimental news for Dalal Street. Fundamentally, Indian banks are absolutely immune to Silicon Valley Bank, and their margins have increased in recent quarterly reports. They urged bargain hunters to buy quality banking stocks this fall because they would rebound significantly amid a trend reversal. Experts, however, argued that the high-interest rate environment had helped bank profitability. Nonetheless, the high-interest rate environment benefits banks in the near run. If the current interest rate regime persists, it will have an impact on business.
Banking stocks are being focused
Avinash Gorakshkar, Head of Research at Profitmart Securities, commented on the Silicon Valley bank crisis and its influence on the Indian stock market "Fundamentally, Indian banks have no connection to the SVB issue, nor do US banks have any presence in the Indian corporate sector. As a result, the stock market drop on Friday was purely sentimental, as the bias on Dalal Street was already bearish."
Nonetheless, Avinash Gorakshkar stated that the high-interest rate policy has benefited Indian banks, resulting in solid Q3 results for Indian banks. Nevertheless, this will not last long, and positioning investors should keep a watch on the RBI monetary policy committee (MPC) conclusion in the short term, as any additional rate rise may impact Indian banks' business volume. He also stated that some business executives are comparing the SVB situation to the subprime lending crisis that began with the failure of Lehman Brothers.
This is the greatest bank collapse since the 2008 financial crisis, and it has stunned the IT industry, which is SVB's major customer.
Silicon valley bank updates
As of December 2022, Silicon Valley Bank has $209 billion in total assets and around $175.4 billion in total deposits. According to an FDIC statement, Silicon Valley Bank's main office and all branches will reopen on March 13, and all insured depositors will have full access to their protected savings by Monday morning.
While late-stage Indian-origin SaaS (software as a service) businesses such as Zenoti informed ET that they left SVB last year, early-stage SaaS firms continue to conduct business with the struggling lender. Rezolve.ai founder and CEO Saurabh Kumar said the business was keeping a close eye on the developments.
Open Your Demat Account FREE with:
ZERODHA : https://zerodha.com/open-account?c=EJ4366
or with Agelone: https://tinyurl.com/2gloc3g6