Introduction
Paytm CEO Vijay Shekhar Sharma and creator of Paytm, has revealed plans to buy a 10.30% share of the business from Antfin (Netherlands) Holding BV, signaling a significant shift in the financial industry. Sharma's ownership of Paytm will increase as a result of the deal to 19.42%, bringing Antfin's stake down to 13.5%. With this change in ownership, Antfin's position as Paytm's top stakeholder would come to an end.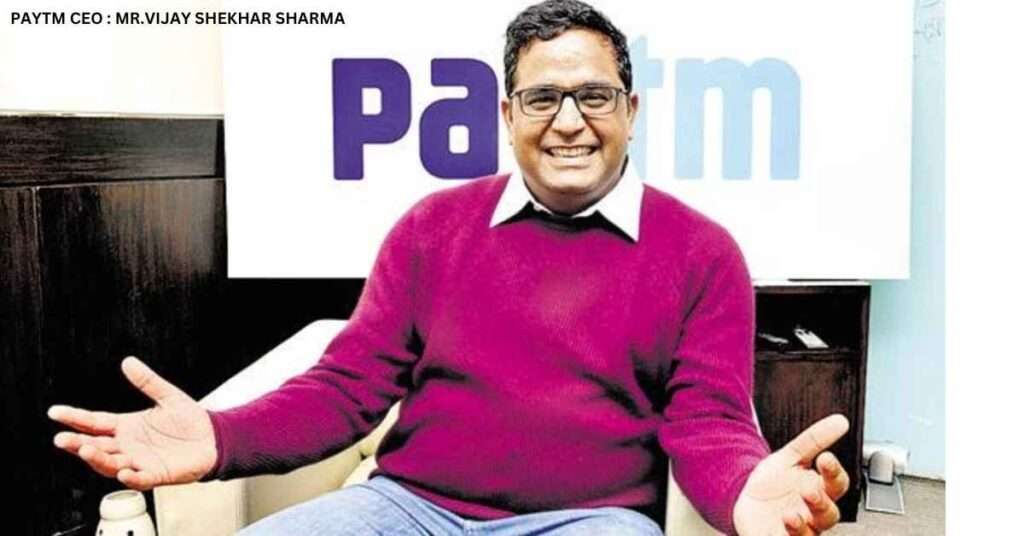 The Purchase
Vijay Shekhar Sharma's choice to buy a sizable share in Paytm demonstrates his unrelenting dedication to the business he built. Currently, Antfin, a subsidiary of China's Ant Group Co, owns a sizeable portion of Paytm, but this agreement would see the transfer of 6.53 crore shares to Sharma's wholly owned company Resilient Asset Management B.V. The agreement, which is scheduled to go into effect on August 7, 2023, will result in a transfer of 10.30% of the Company's share capital.
One97 Communications, the parent company of Paytm, stressed the significance of the deal in a statement. This acquisition not only strengthens Sharma's position as a significant stakeholder but also Paytm's standing as a leader in financial innovation from India.

Thanks to Vijay Shekhar Sharma
Vijay Shekhar Sharma highlighted his pleasure in Paytm's role as a pioneer in the Indian financial sector after the news of the merger. He praised the business for its ground-breaking innovations in mobile payments and its initiatives to encourage the country's inclusion of formal financial services.
Sharma also thanked Antfin for their steadfast support and partnership over the years in an emotional tweet. Paytm's expansion and success have likely been aided by the two organizations' good connections.
Rise in Share Price of Paytm
The news of Vijay Shekhar Sharma's stake purchase received a favorable market response, which increased the price of Paytm's stock. On the day of the announcement, Paytm's shares increased by nearly 11% in early trading, reaching $887.55 per share on the BSE.
increased usage of Paytm
Paytm announced a considerable rise in its user base in addition to the share price increase. The company's average monthly consumer increased by 19% year over year to a staggering 9.3 crore. Additionally, with a startling 41 lakh new memberships added throughout the course of the year, Paytm's merchant subscriptions increased to 82 lakhs.
According to information from the BSE filing, the growth in merchant subscriptions continued in July 2023 with an increase of nearly 4 lakhs. Paytm's attempts to grow its user base have clearly been successful, helping to establish it as a major player in the fintech sector.
Loan and payment volumes have increased
Paytm has also made considerable progress in the lending industry; in July 2023, 43 lakh loans were given. The total amount of loans disbursed in the month was $5,194 crore, an impressive annual growth rate of 148%.
Additionally, the quantity of payments made to merchants, or their Gross Merchandise Values (GMV), increased 39% from the previous year to $1.47 lakh crore. These numbers highlight the company's commitment to financial inclusion and its growing influence in facilitating digital transactions.
Financial Results
Paytm has demonstrated strong financial success, with the company reporting a decline in losses in the June quarter of FY2024. The business' strength in the market is highlighted by its ability to reduce losses while growing its user base and offerings.
Conclusion
The move by Vijay Shekhar Sharma to acquire a sizeable share in Paytm from Antfin represents a crucial turning point in the development of the business. It not only reaffirms Sharma's dedication to the business but also represents Paytm's ongoing success and expansion in the financial sector.
Paytm is still a major force in the financial technology market thanks to its soaring share price, expanding user base, and astounding growth in lending and payment volumes. The company's commitment to financial inclusivity and innovation will surely be the key to its future success.
Vijay Shekhar Sharma—who is he?
Paytm, a significant participant in the Indian fintech market, was founded and is led by Vijay Shekhar Sharma as CEO.
What purpose does the stake purchase serve?
Vijay Shekhar Sharma's ownership in Paytm will increase as a result of the stake acquisition, while Antfin's ownership will decrease, changing who the company's largest stakeholder is.
How did the news of the stake purchase affect the market?
On the day of the announcement, the share price of Paytm increased by more than 11% in early trading.
What future expansion ambitions does Paytm have?
In order to advance financial inclusion, Paytm wants to keep reinventing mobile payments and extending its services.
How has Paytm's financial performance been?
Paytm demonstrated its great financial performance by reporting a decrease of losses in the June quarter of FY2024.
Open Your Demat Account with Discount Brokers:
ZERODHA 1) : https://zerodha.com/open-account?c=EJ4366
Angelone 2) : https://tinyurl.com/2gloc3g6 or Upstox
3): https://link.upstox.com/9w4tNo1rK8au7VK47